Regulation
Regulation of Health Care Professionals in Ontario
Regulation of  Non-Medical Osteopathy in Ontario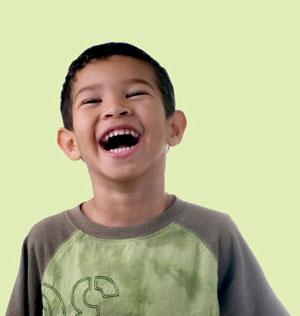 The practice of  (non-medical) manual osteopathy is not currently recognized as a regulated health profession under the Ontario Regulated Health Professions Act,  1991, or  any other legislation.  There is no Act which defines a scope of practice for osteopathy.  Regulated health care professions have a defined scope of practice under profession-specific Acts.  However, many OAO members are regulated health care professionals, such as nurses, massage therapists, occupational therapists and physiotherapists, who who have sought additional education and training in order to provide manual (non-medical) osteopathic assessment, care and treatment. Some of our members are graduates of osteopathy educational programs in Europe where the practise of osteopathic manual practitioners is regulated and practitioners can legally use the title "osteopath".
The OAO is working to create the necessary documentation to submit to the Minister of Health and Long-Term Care, as required, on behalf of our membership.   The process leading to regulation often takes several years to complete.  Once successful, our members (Osteopathic Manual Practitioners) will be regulated health care professionals in Ontario, in addition to osteopathic physicians, who are regulated by the College of Physicians and Surgeons of Ontario.
The OAO is aware that a few osteopathic physicians practise in Ontario, regulated by the College of Physicians and Surgeons of Ontario as osteopaths, although we believe that there are only a handful of osteopathic physicians who do so. The education  needed to become an osteopathic physician is not available in Canada – these practitioners get their education in the United States from an osteopathic medical college or school,  approved by the American Osteopathic Association. In Ontario, osteopathic physicians are licenced physicians that practice with an osteopathic philosophy and use manual osteopathy to varying degrees, depending on their education and training.   Internships/residencies may be undertaken in the U.S., Canada or elsewhere according to requirements.
Osteopathic Manual Practitioner  have extensive training in manual osteopathic practice, but they are not medical doctors and cannot prescribe medication, perform surgery or perform labour and delivery.  They assess and treat patients using an osteopathic philosophy and manual techniques only. The education and clinical training needed to become an Osteopathic Manual Practitioner is available in Canada.
Group health insurance (extended health) benefits, which are paid by private health insurance companies, often include the services provided by Osteopathic Manual Practitioners who are members of the Ontario Association of Osteopathic Manual Practitioners.  Group health insurance contracts may permit employees of health plans to be reimbursed for the services of OAO members, in addition to osteopathic physicians, thus allowing broader access to the osteopathic benefit.  The private health insurance industry understands that with so few osteopathic physicians practicing in Ontario, access to osteopathy services would not be possible without access to the services of Osteopathic Manual Practitioners.  Although there is no provincial licensing body in Ontario, the OAO is a provincial association which sets out guidelines and requirements for members. Please contact your benefits administrator for information about your group plan, benefits and limitations with respect to coverage for the services of an Osteopathic Manual Practitioner.